News
---
2020.03.04 [News]
Global Coronavirus forces cancellation of Wolfurt spring training
Coronavirus Announcement Dear Customers Dear Colleagues Based on the safety information from the Federal Ministry of Health, the Ministry of Foreign Affairs and the WHO recommendations triggered by the spread of the coronavirus and the associated potential threat to the health of our custom... [Read more]
---
2020.02.20 [News]
Terrible snow skiing conditions in the US Virgin Islands!
...but Doppelmayr USA Service specialists recently took a "break" from Winter conditions at home in Utah to complete a haul rope replacement on the pulse Gondola at Paradise Point, St. Thomas! The installation provides cruise ship guests with remarkable views of the port and surrounding area. Ano... [Read more]
---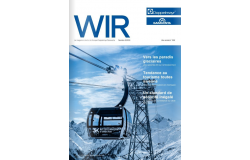 2020.02.20 [News]
The new WIR is available!
We invite you to read the latest issue of the WIR magazine with a unique article on Doppelmayr Cananda that refers to our North American branch located in Saint-Jérôme being not only a production location but also a historic element in the creation of innovations and world records. It's exactly 1... [Read more]
---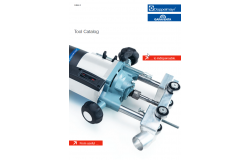 2020.02.17 [News]
New parts catalog! Doing a professional job – with the right tools.
Doppelmayr's customer support staff provide assistance for operations managers and their teams in the day-to-day running of their ropeway installations – worldwide. We have compiled a comprehensive catalog to make sure that you have the right tools for the job. Here you will find the appropriate too... [Read more]
---
2020.01.23 [News]
Retirement of James Anderson
Following a long and brilliant career of 32 years of service, we inform you that Mr. James (Jim) Anderson, Kelowna office General Manager, will be leaving for a well-deserved retirement on May 1st. It is with pleasure that we announce that Mr. Brent Carmichael, Project Engineer, will succeed Mr. ... [Read more]
---
2020.01.16 [News]
New 2020 NA Training program now available!
The 2020 NA training program is now available on the Doppelmayr NA Service Portal. Our training courses provide attendees the skills needed to meet their day to day challenges with tips and tricks to speed up maintenance and repair time. It's also a great opportunity to interact with Doppelmayr pers... [Read more]
---