News
---
2020.06.17 [News]
North America and Austria Training Seminar Update
A new Doppelmayr Ropeway Training Center in Dornbirn, Bildgasse 12, Austria opened for customers and Doppelmayr trainees on May 25th! The Ropeway Training Center is approximately 8km or 12min drive from the headquarters in Wolfurt. For now, unfortunately, while the global health crisis continues ... [Read more]
---
2020.06.09 [News]
Innovative packaging!
Sun Valley lift maintenance team has developed an innovative packaging system whereby (16) DT104 grips can be stacked on a single 4x4 pallet! With tongues removed and guide rollers toward the middle, the grips can easily be stacked, banded, and delivered to Doppelmayr USA for in-factory NDT an... [Read more]
---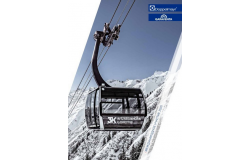 2020.05.26 [News]
The Doppelmayr 2020 Yearbook is here !
Together with our customers we completed more than 100 incredible installations worlwide in the past year including 20 in North America ! Click here to view our 2020 Yearbook. ... [Read more]
---
2020.04.17 [News]
COVID-19: UPDATE – PROGRESSIVE RETURN OF REGULAR ESSENTIAL SERVICES
Doppelmayr Canada/USA wishes you, your families and friends good health during these unprecedented times. Throughout Doppelmayr, we continue to support our Customer's planning of summer maintenance services and to provide spare parts and support for those in need. Doppelmayr is committed to the s... [Read more]
---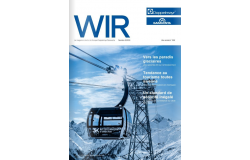 2020.02.20 [News]
The new WIR is available!
We invite you to read the latest issue of the WIR magazine with a unique article on Doppelmayr Cananda that refers to our North American branch located in Saint-Jérôme being not only a production location but also a historic element in the creation of innovations and world records. It's exactly 1... [Read more]
---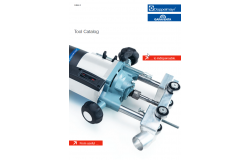 2020.02.17 [News]
New parts catalog! Doing a professional job – with the right tools.
Doppelmayr's customer support staff provide assistance for operations managers and their teams in the day-to-day running of their ropeway installations – worldwide. We have compiled a comprehensive catalog to make sure that you have the right tools for the job. Here you will find the appropriate too... [Read more]
---